Setting the scene in a dark climbing hall on the small Refshale Island, where big shipping containers, a net for climbers where placed close to the roof, and a guitarist playing a solo on top of these containers, BARBARA I GONGINI, showed her male collection 8 & female collection 25.
True to her signature, the danish designer, with roots from the far north located Faroe Islands, set a dark, seductive and avant-garde scene, with inspiration from these islands, where sunlight pierces the rugged sky and a low haze rolls over the dewy landscape, ends up with the black color in the end.
With a silhouette playing with a layer upon layer effect, with the oversized scene on the outside and the more bare, body-conscious and sensual on the inside, which occurred in both the men- and women collection, with the color of black ruling the empire.
In a scene where the oversized silhouette often meets asymmetric lines, the hoodies and large neck collars made of feathers and leather made the lines between the X and Y chromosome erase, by moving the female lines over to the maskulin and vice versa.
And this time, the borders between genders where erased, with the oversized and often asymmetric silhouettes, dominated by the black colour, throughout the entire collection.
With only a few exceptions of shades of gray, white and black patterns and a complete white look taking over both genders.
All represented in one pieces, trenchcoats, loose cardigans and tops with deep necklines on both genders. With the length of skirt and dressed changing from a short line or slit, to ankle-length and/or short ending over the knee. And with shorts she did the very same. Having the line dancing from short to long and on both genders – making the line between even more erased.
And even though BARBARA I GONGINI had erased the border between the X and Y chromosome or at least moved the female side to the maskuline and vice versa and to perfection ones or twice before. This time it seemed liked she took a step forward and erased the line completely, with the same colour, print, length, asymmetric line and oversized and body-conscious silhouettes, carrying out the entire show.
Showing that the border between genders, where the feminine side moves over til to the maskuline and vice versa, so the border can be close to invisible, or had been erased for good. And the black colour, the oversized silhouettes and asymmetric lines, sets the scene for not only this collection, but the entire fashion scene.
BARBARA I GONGINI is a true avant-garde, within the french dictionary. She is a soldier in front!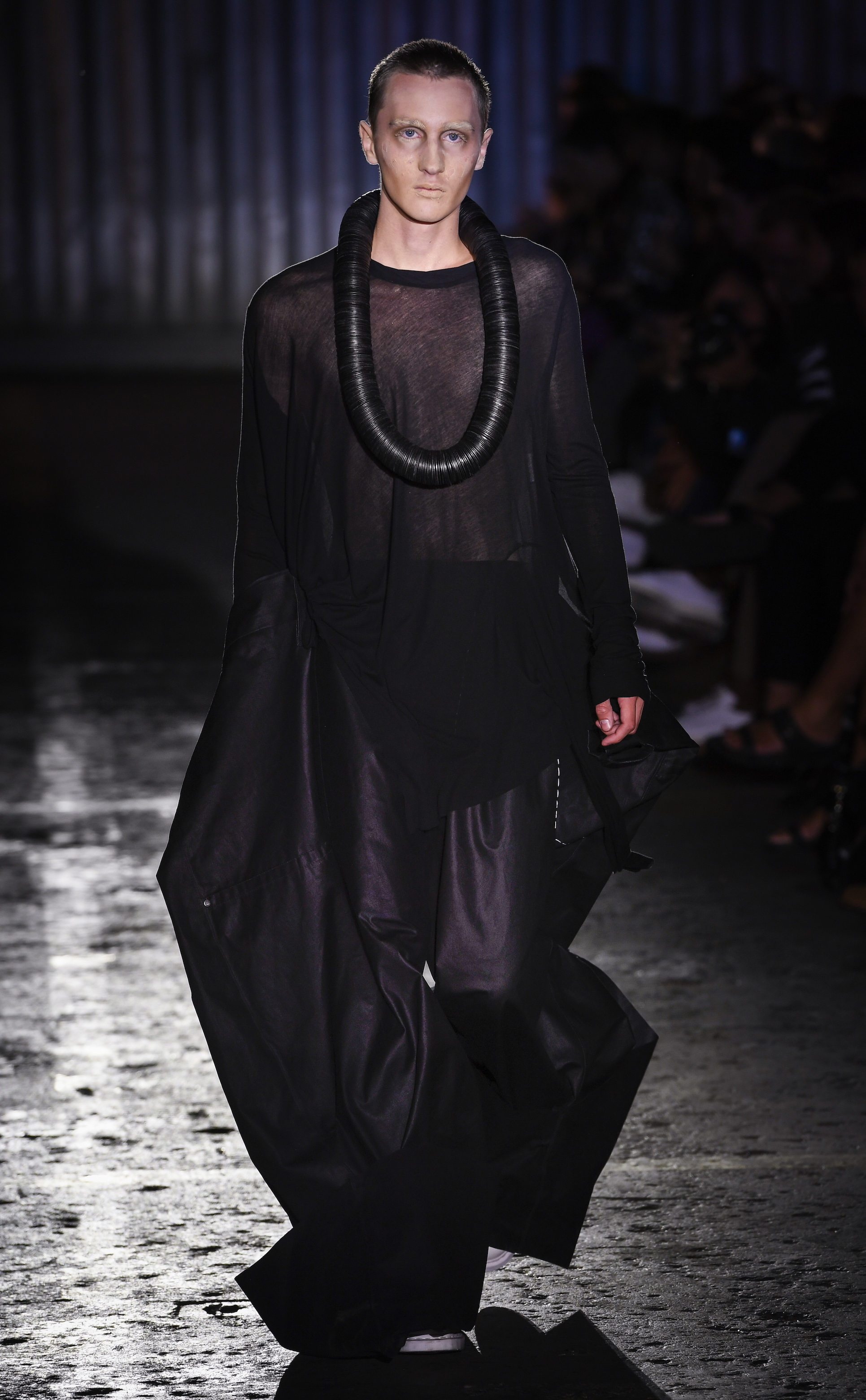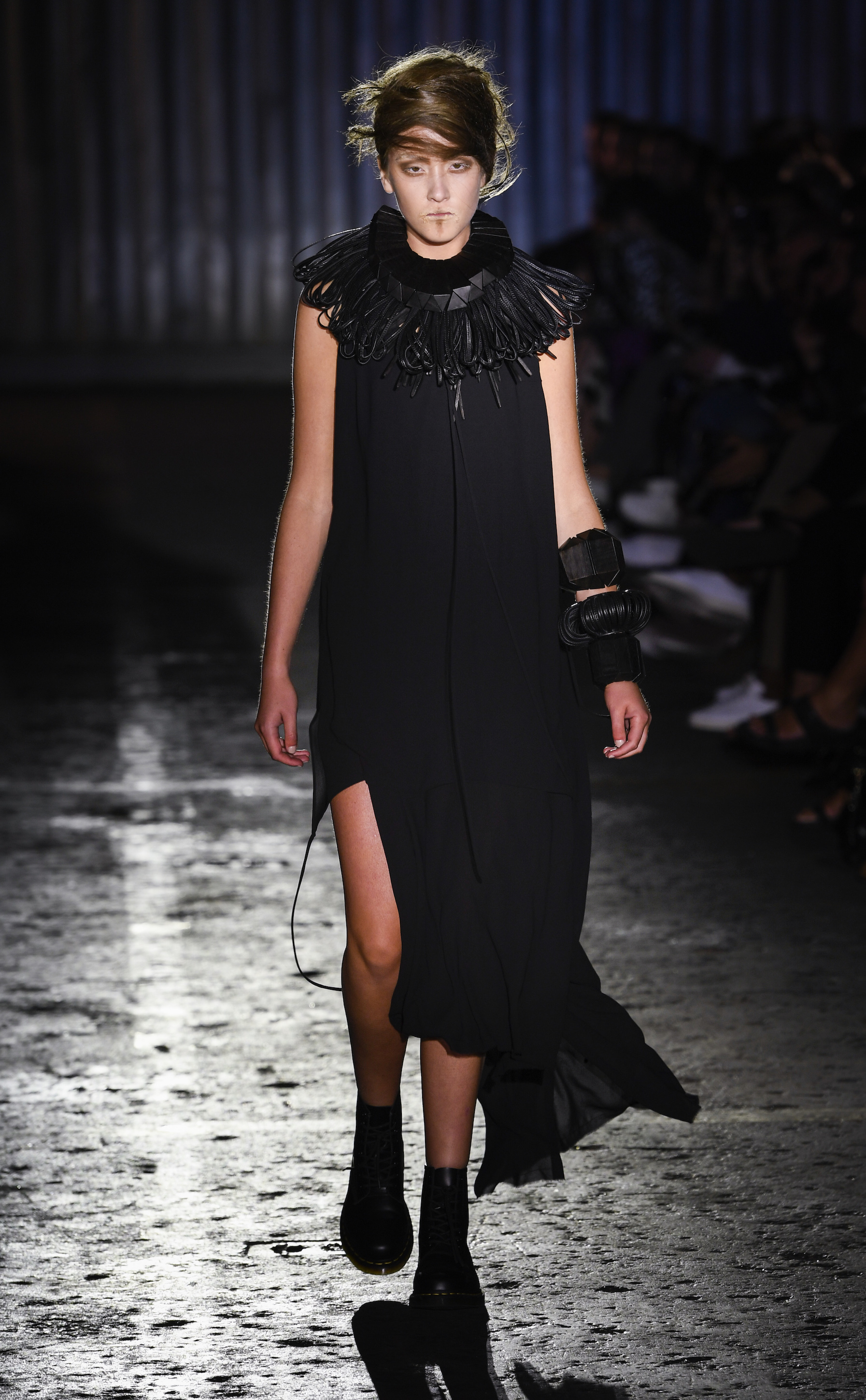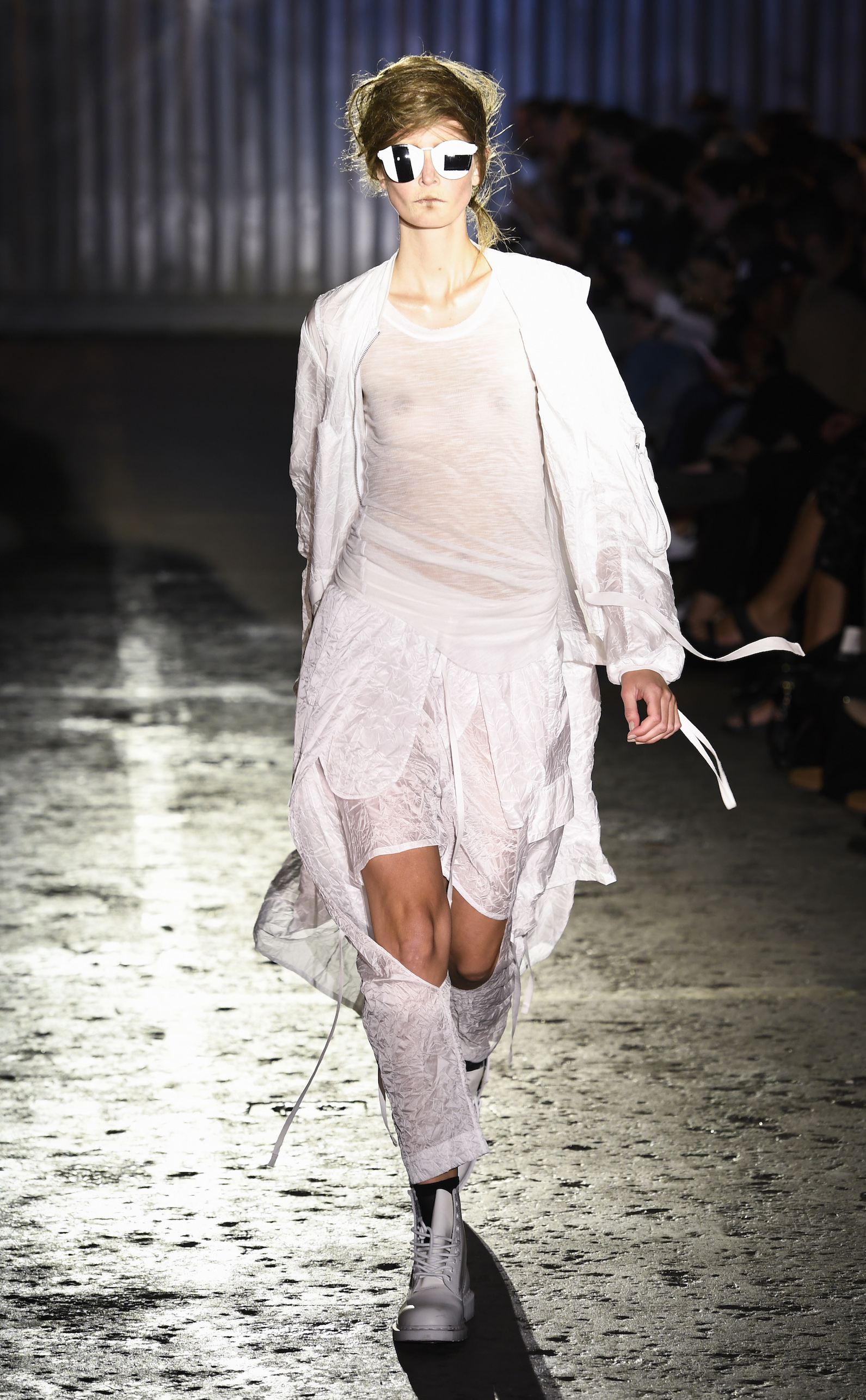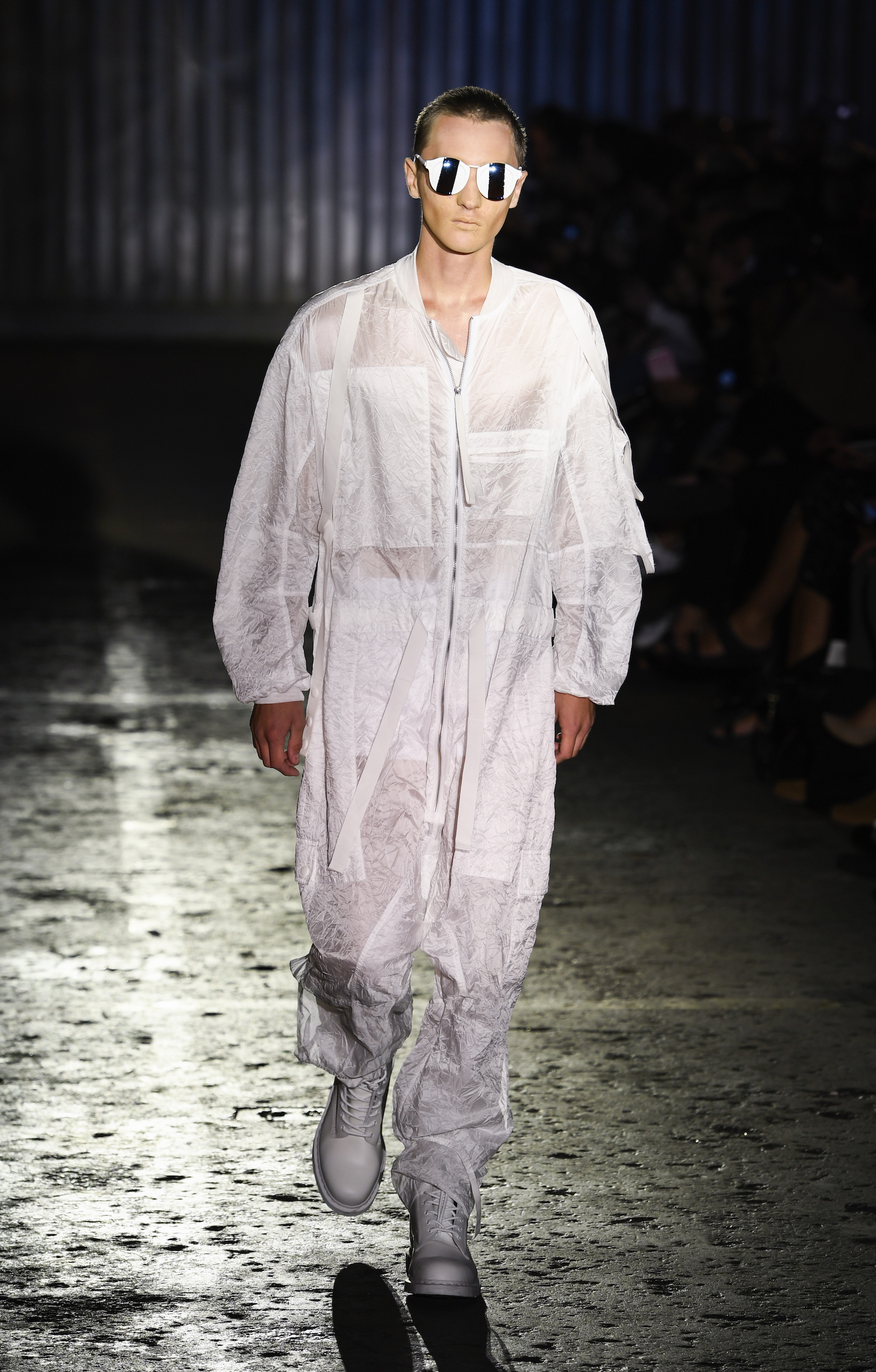 Press Pictures: Copenhagen Fashion Week