Last time we witnessed an avantgarde scene, with a heartbeat connected the 1990's, showed in denim. Coats in long and short version, often added fur, with no illusions to gender, and the continues purple colour, that appeared in both scenarios and more. All connected to a teddy bear, which despite a heart-installation that should keep him alive, made you feel save, no matter what.
During HAN KJØBENHAVN's show this Copenhagen Fashion Week, there where no teddybear connected by heart to the models or for that matter, no teddybear to make you feel save at all!
Instead the HAN KJØBENHAVN showed the SS17 collection, with a story taking it's beginning, with four full grown men, wearing hoods, which used to be connected with executioners from the past, entering the squared catwalk and then sit down, to drive the slapping-hand installation, placed in the center.
And by that the models entered the squared catwalk, with the knowledge of being hit by the great hands, on one of the platforms constructed to it, while showing HAN KJØBENHAVN's SS17 collection.
A collection, that still showed HAN KJØBENHAVN's believe in men wearing shades of purple and shades of fur, where gender plays no part. Together with long tailored coats, where the tailoring cut played along side the couturiers of Paris and the perfect lines of the Scandinavian Minimalism. And the 1990's, presented in the denim pieces, the sportswear and with the new asian style, often where shown in asian letters, on socks, pants and upper parts.
An 1990's style of asian words, said to mean: "HAN KJØBENHAVN", "White Toast" and "Circle Kick", which took part in more or less the entire collection and this time on both genders!
With four full grown men wearing executioners hoods from the past and driving the hand-slapping installation, HAN KJØBENHAVN presented their SS17 collection and their first women collection.  With the spirit of HAN KJØBENHAVN intact and their latest collection, where the purple color, the 1990's and the new asian inspiration played their part and were represented more than ones.
In other words, HAN KJØBENHAVN is now representing the male collection they are known for as well as their new women collection, where gender seems to play a very small part, if it even exist at all.
And with the new asian letters in print, which should mean "HAN KJØBENHAVN", "White Toast" and "Circle Kick", HAN KJØBENHAVN are heading into a univers where men and women are not set into boxes by their gender, clothing and attitude.

Men can wear fur and purple and women can do the same and with the same mind where gender plays no part!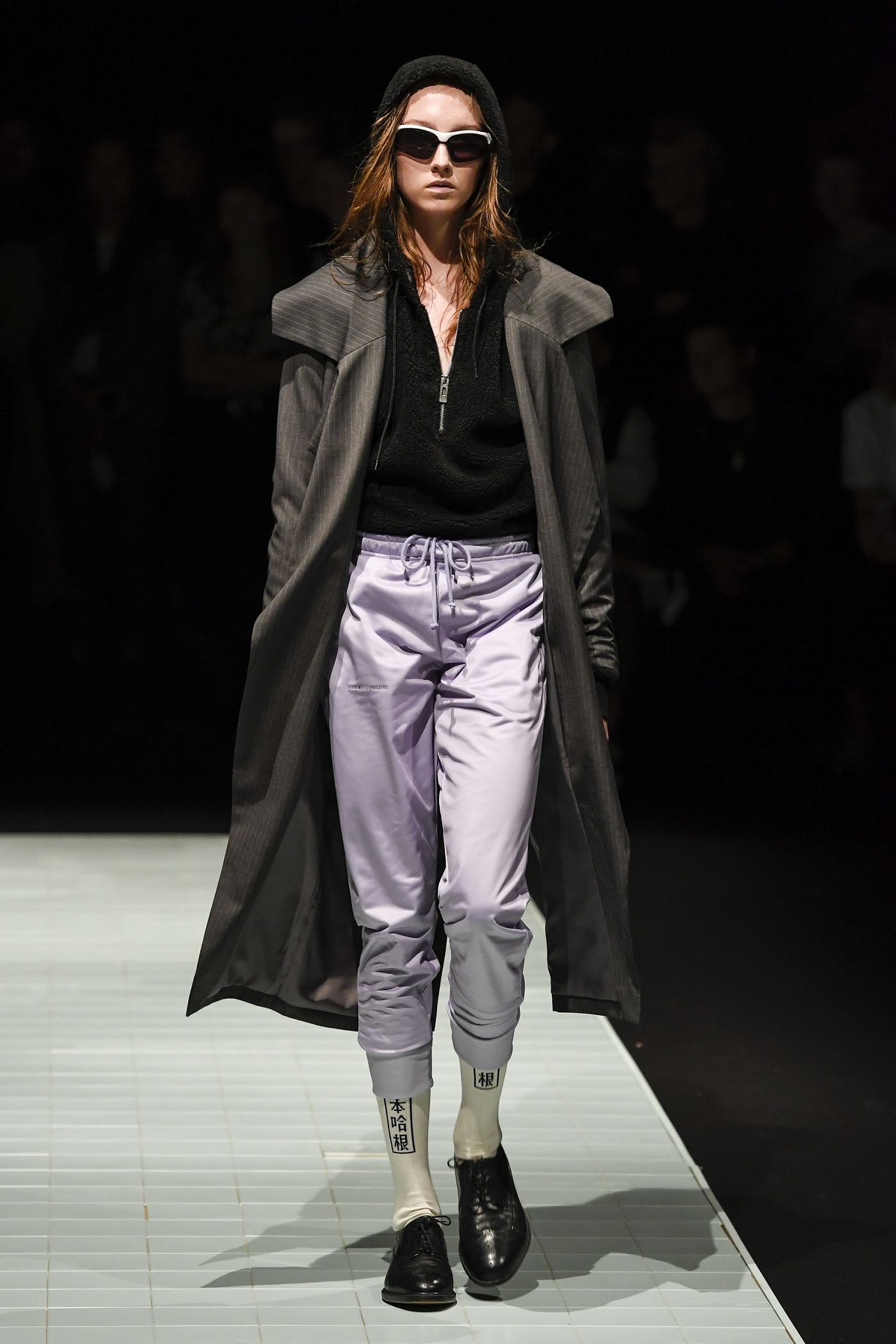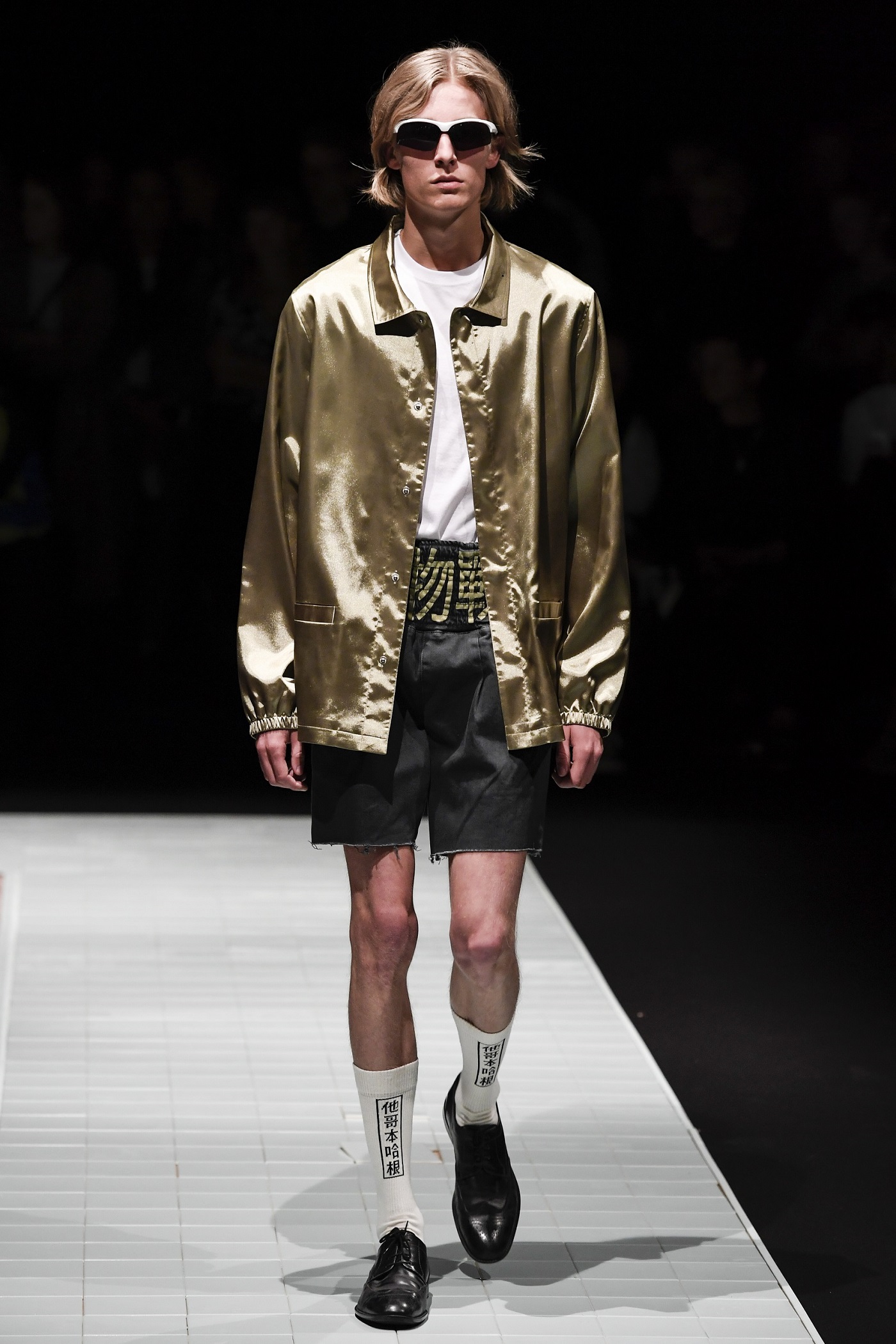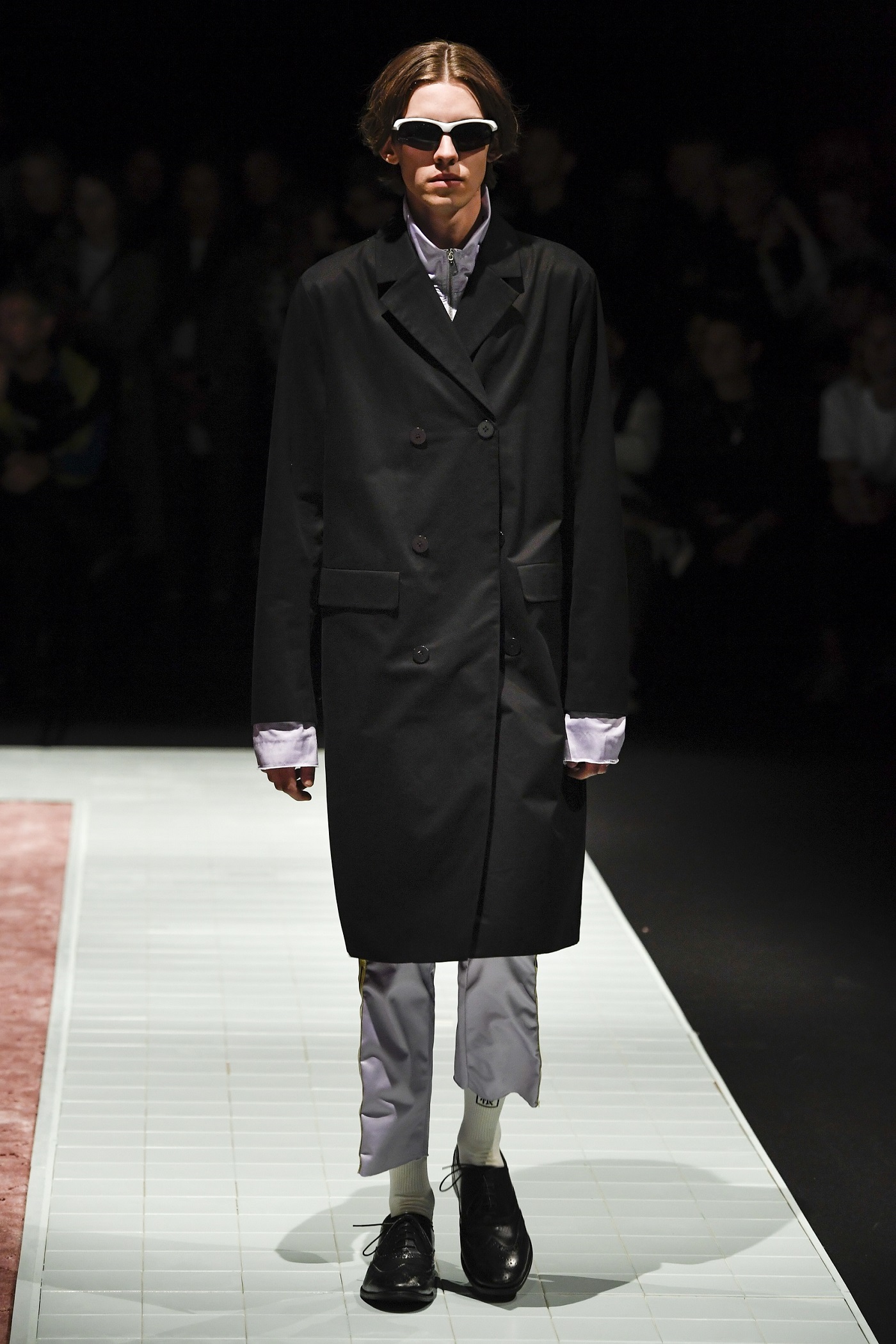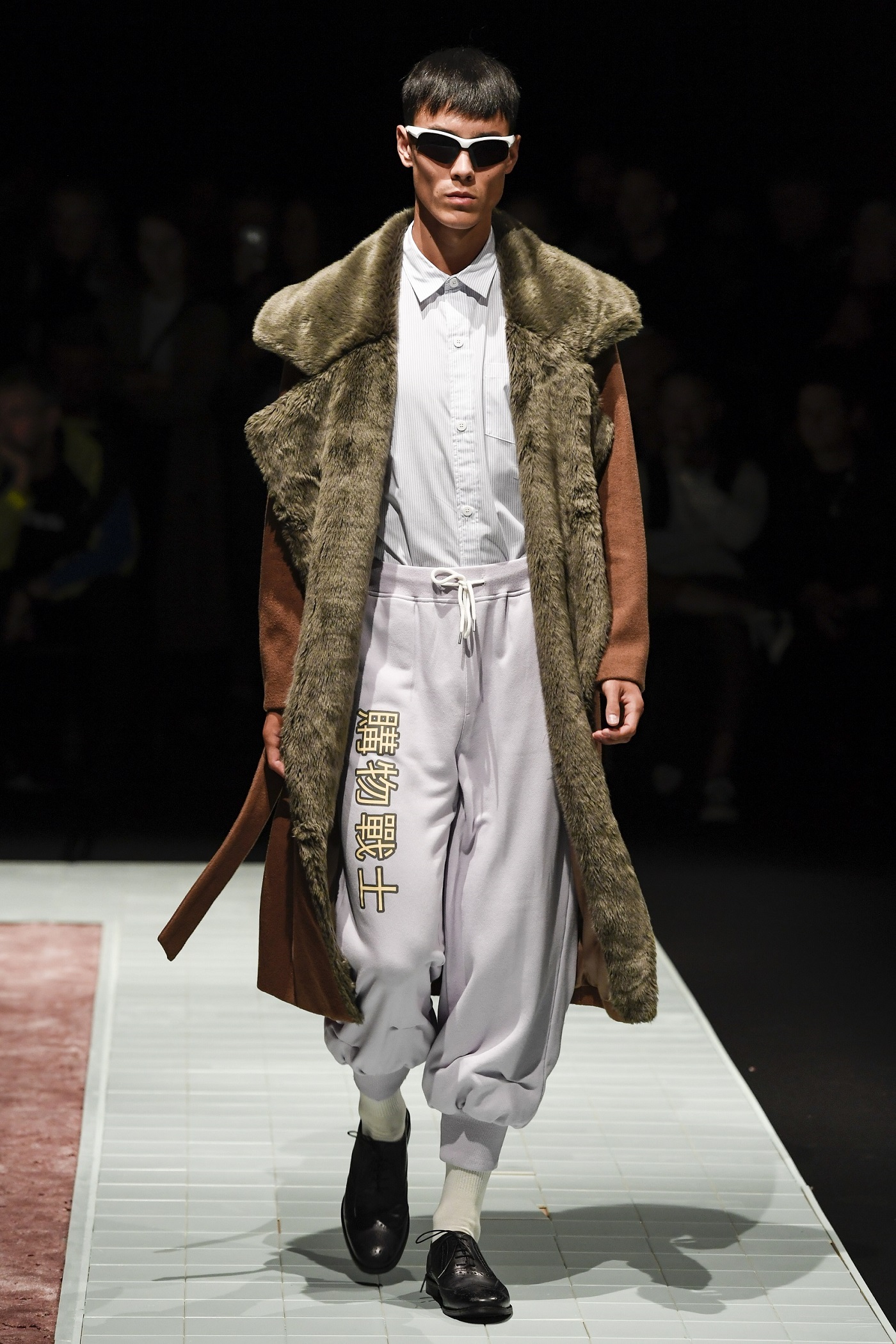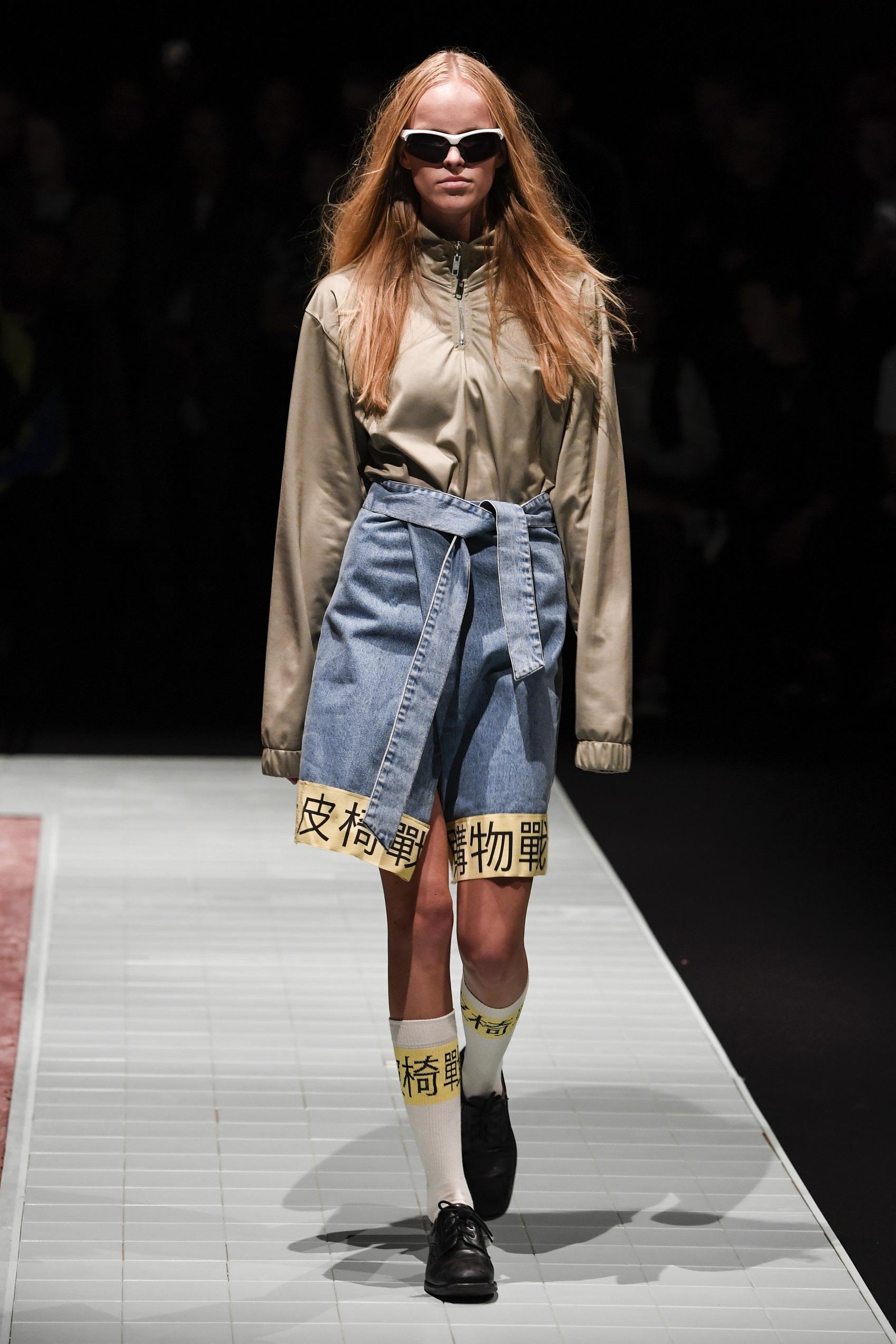 Press Pictures: Copenhagen Fashion Week