The storyteller of danish fashion, with a mindset in the opposed direction of the utopian (the dystypian red.), Asger Juel Larsen, known for his post-apocalyptic universe, where rules, means rules-breakers, is telling a new story.
Presented by a show, where a more commercial line took place and a lot of his former signature, from his earlier years was represented.
Set in the glamourish frame of the The Palm Court at Hotel D'Angleterre, Asger Juel Larsen opened the show with a crescendo, performed by Simon and Rasmus Littauer, placed in the center of the almost labyrinthic runway.
With models showing his AW16 collection, where the rebellious DNA, entered the runway side by side with a more classic line, combined with the urban, the wild and fur.
Where the wild occurred, in an urban look, where materials as fur and leather, continuous camouflage print and practical headpieces, set a scene of hunting. 
A line that soon transpired into Asger Juel Larsen's well-known signature, balancing on the border of the rebellion and classic menswear.
Beginning with classic menswear lines, held in colours of black, red, brown and grey and showed in classic trench coats and red plaid, with, what could be a scottish or rebellion input. Along with leather jackets, military print, there should not be a doubt in the present of Asger Juel Larsens signature and DNA lines.

With a silhouette representing a range from the slim category to the more oversized and even over-exaggerated. A rebellious look, where fur played the opulent part of the over-exaggerated view, Asger Juel Larsen remained to show his true DNA.
As a storyteller of danish fashion, with a mindset in the opposed direction of the utopian. True to his signature and beliefs. And the rebellion in him.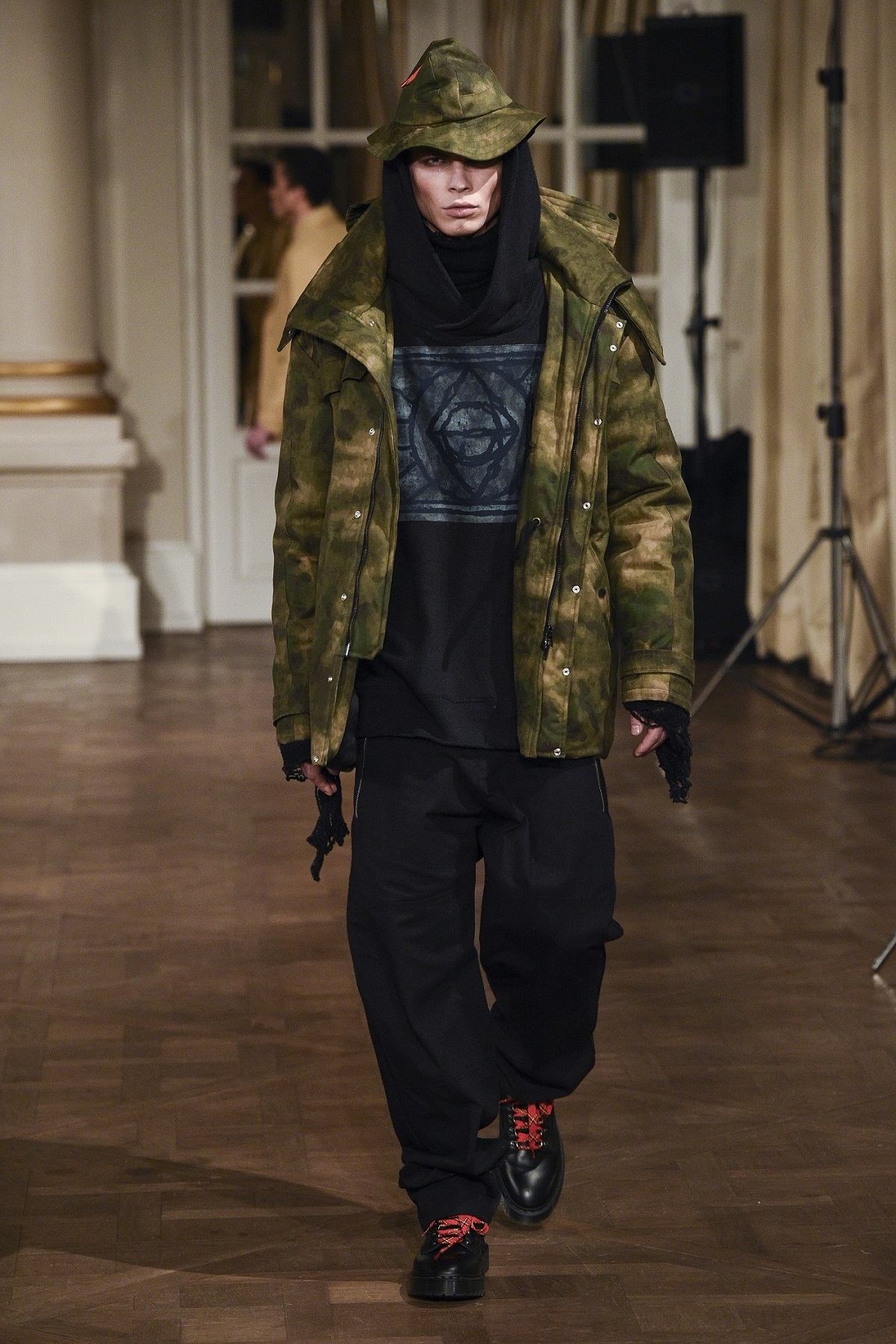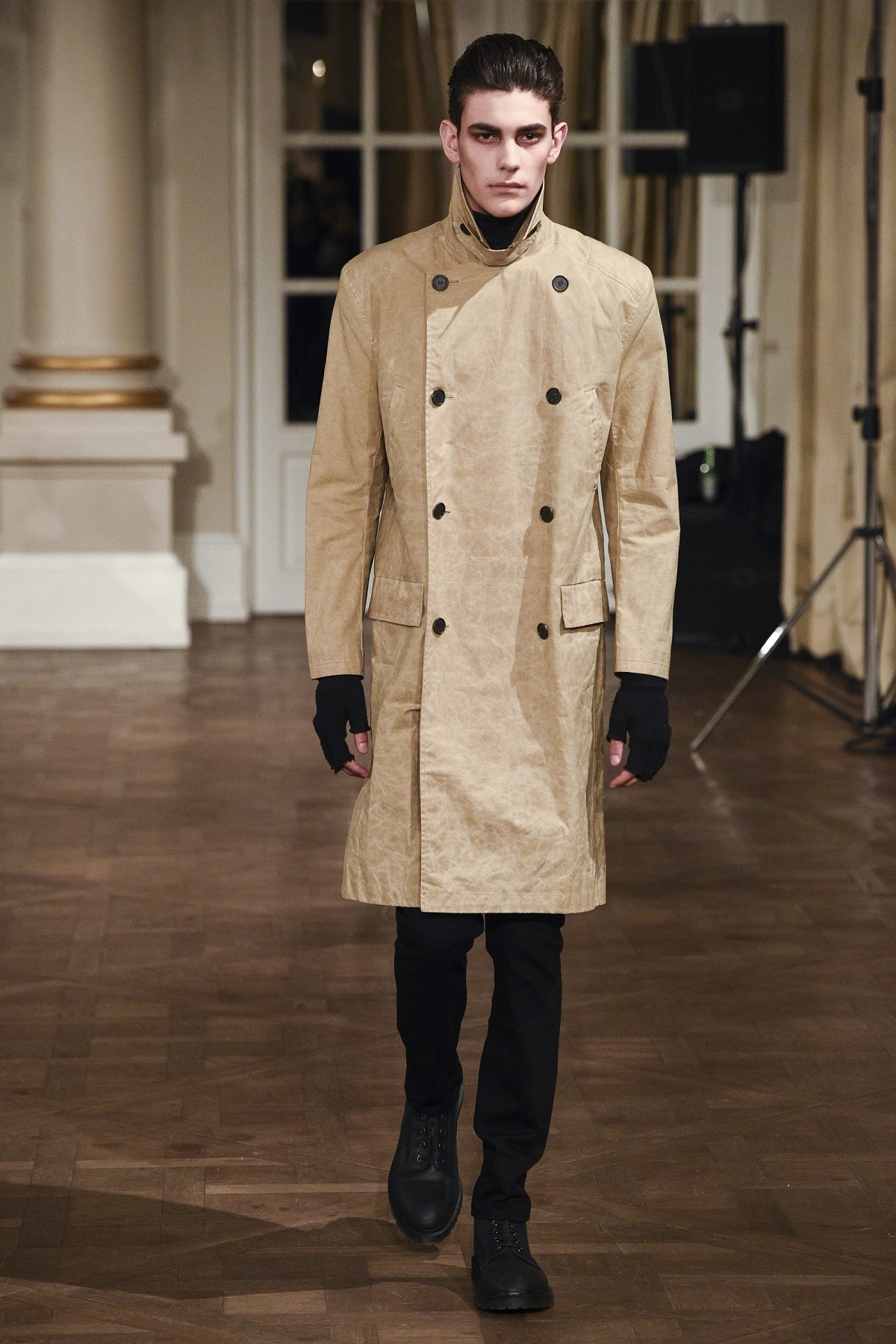 Press Pictures: Copenhagen Fashion Week