The Danish multi-artist, Henrik Vibskov, who is touring the world as a drummer for electronic musician Trentemøller and exhibiting at art museums and galleries around the world, as an artist, between the two collections and associated universes that surround them, he biannually enrich the world of fashion an it's faithful companions, as a danish designer.
He showed "THE EAT" with his AW11 collection. "The Shrink Wrap Spectacular" with his AW12 "The Transparent Tongue" with SS13 and "THE STICKY FINGERS BRICK" with SS15. He presented each and every collection with surprises of both theatrical or artistic nature, as well as fashionably.
And "THE MESSY MASSAGE HANDS CLASS" AW15, that were showed during this Copenhagen fashion week belongs one and the same category, where theater, art and fashion each plays their main character for a while and somehow become one in Vibskovs collections!
A collection that, seen with artistic eyes, transformed The Papirhallen into a surreal day spa of epic proportions. With a 20 meter long mechanical installation, were real life models were receiving  massage by 400 moving hand and at the same time, surrounded by models strolling the catwalk.
Seen with the eyes of fashion the collection reflected Vibskov's avantgarde world, which included numerous of spectacular print, carried out in colorful and graphic art versions as well as more playful ones with hand motives, shaped like the ones hanging from the celling in the art installation. Some recurring in several creations and often allied with Vibskov's deep fondness for the oversized, voluminous and at times 3D silhouettes, that was carried out through most of the collection.
The same goes for the collections headpieces, which at least since "THE EAT" continuously has amazed and impressed. And this time models strolled through a catwalk next to 400 messy massaging hands and the headpieces was high and with wobbly sweatbands – leaving no unfulfilled expectations!
Throughout this avant-garde scene, along with endless meters of graphic print and numerous of artistic and playful hands, in more than one sense, a hint of scandinavian minimalism appeared between the voluminous and 3D silhouette and went beautifully along with the avant-garde universe!
The essence of Vibskov remained the same and captured – please capture us again!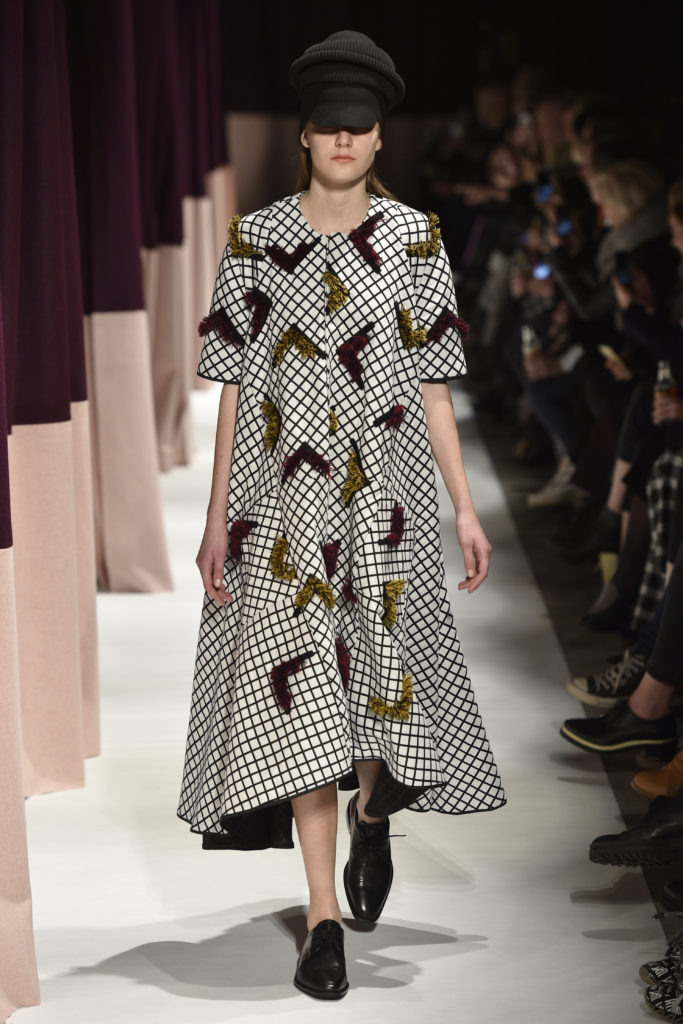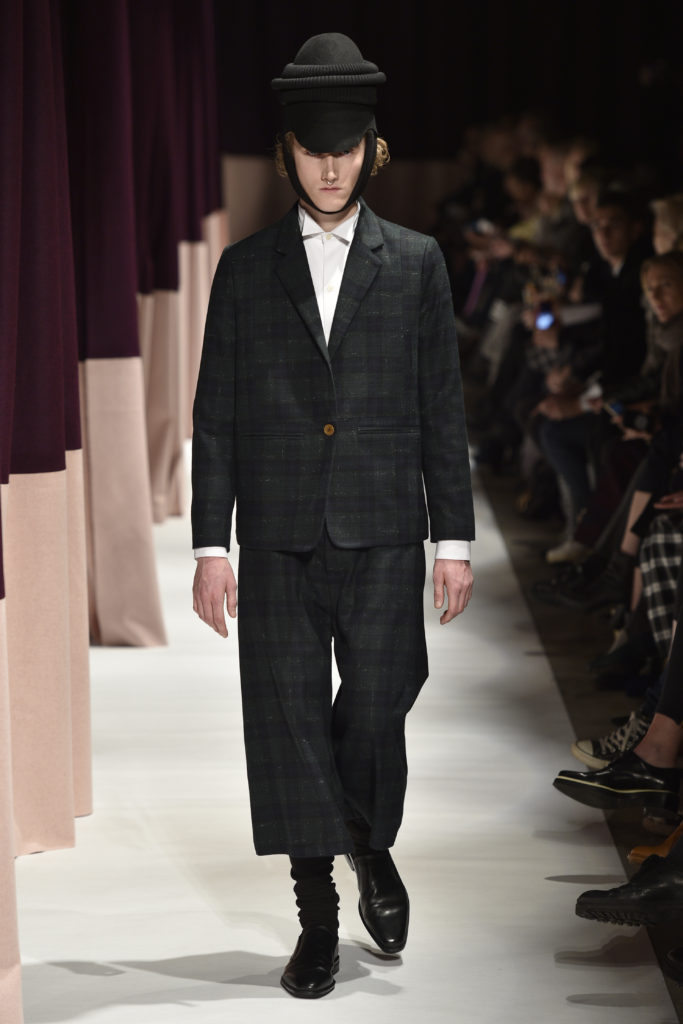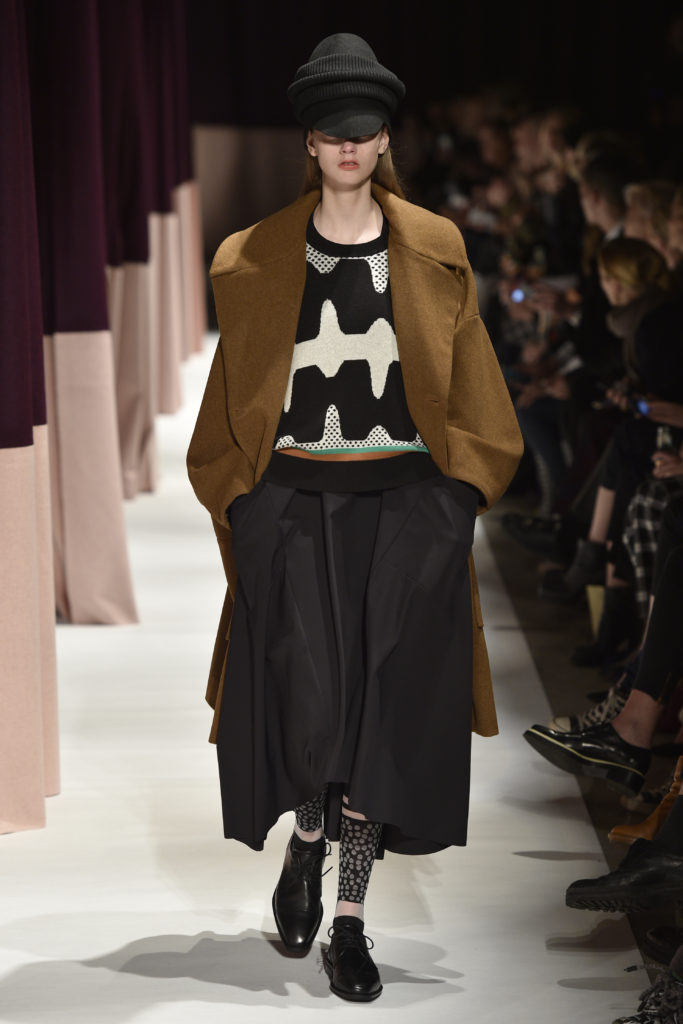 Press pictures: Copenhagen Fashion Week