The designer with flaming red hair, roots from the far north located Faroe Islands and a well-known signature, where a penchant and playfulness with black shades and the avant-garde scene, that true to tradition, plays one of the main characters and had made her the queen of both.
BARBARA I GONGINI, showed her AW16 collection, during this Copenhagen Fashion Week.
With signature shades of dark colours, the connection of the masculine and the feminine sides, by moving the feminine to the masculine and vice versa and an avant-garde scene where she possess the throne.
Starting out with a dark and seductive scenario, set on a catwalk, as white as snow, where the androgynous look, played a dominating part from the beginning and until the end.
Representing a layer upon layer effect, where the colour of black rules the empire and prints with white letters on black garments and black letters on white, made their part of the story.
Making the lines between the X and Y chromosome erased for a matter of time, with continous materials and silhouettes throughout, both the women and men's collection.
With materials as leather as well as fur and a playfull silhouette, where asymmetric lines, a layer upon layer effect and an oversized and at times voluminous shapes takes places in both collections.
And once again BARBARA I GONGINI has almost erased the lines between X and Y or connected the masculine and feminine sides, by moving the feminine over to the masculine and/or vice versa.
A collection 7, where shades of black dominated more or less the entire collection from the begning to the end, until a white scenario surprised and took over.
In a beautiful dance. Dressed in white from head to toe, two dancers ended the show in a seductive, playfull and breath taking dance of fashion, art and a world of BARBARA I GONGINI. Wearing showpieces made from old runway carpets. 
BARBARA I GONGINI is known for her avant-garde shows, that matches her collections in one story-telling. This time she did not disappoint in anyway.
And it is easy to believe that BARBARA I GONGINI had taking part of a new era of fashion. Making the maculine side slide over to the feminine and vice vera and maybe even erased them for good or for a while.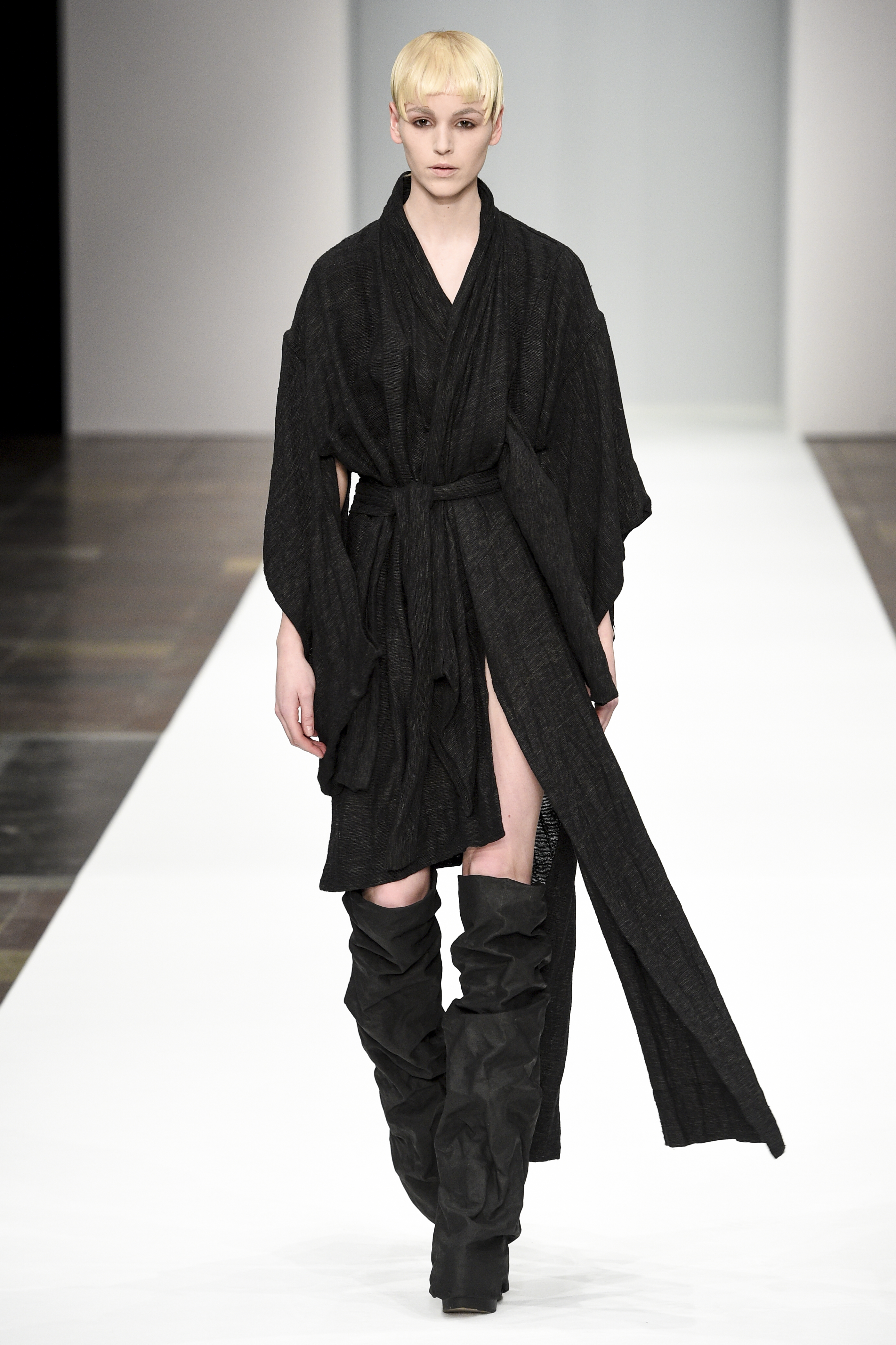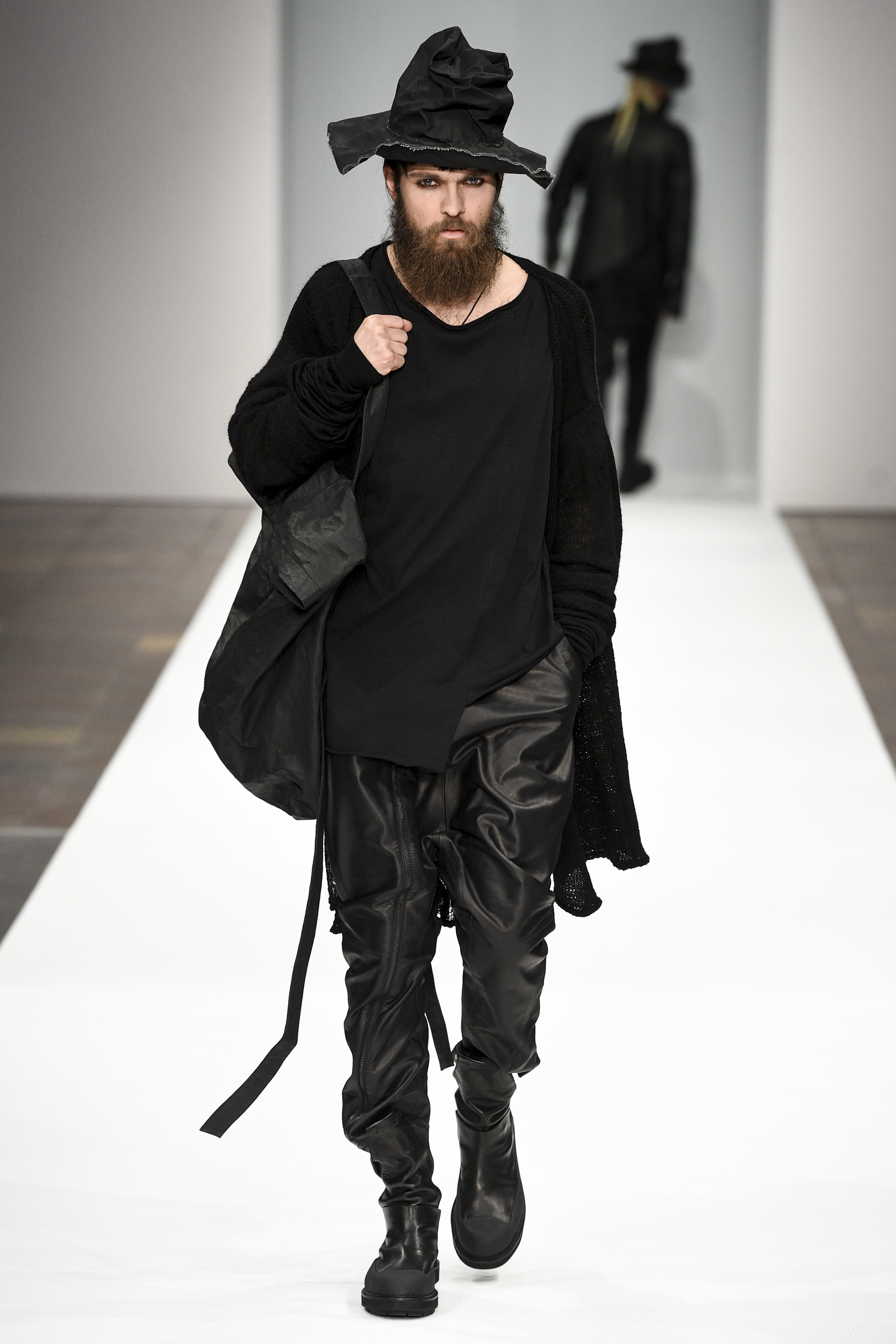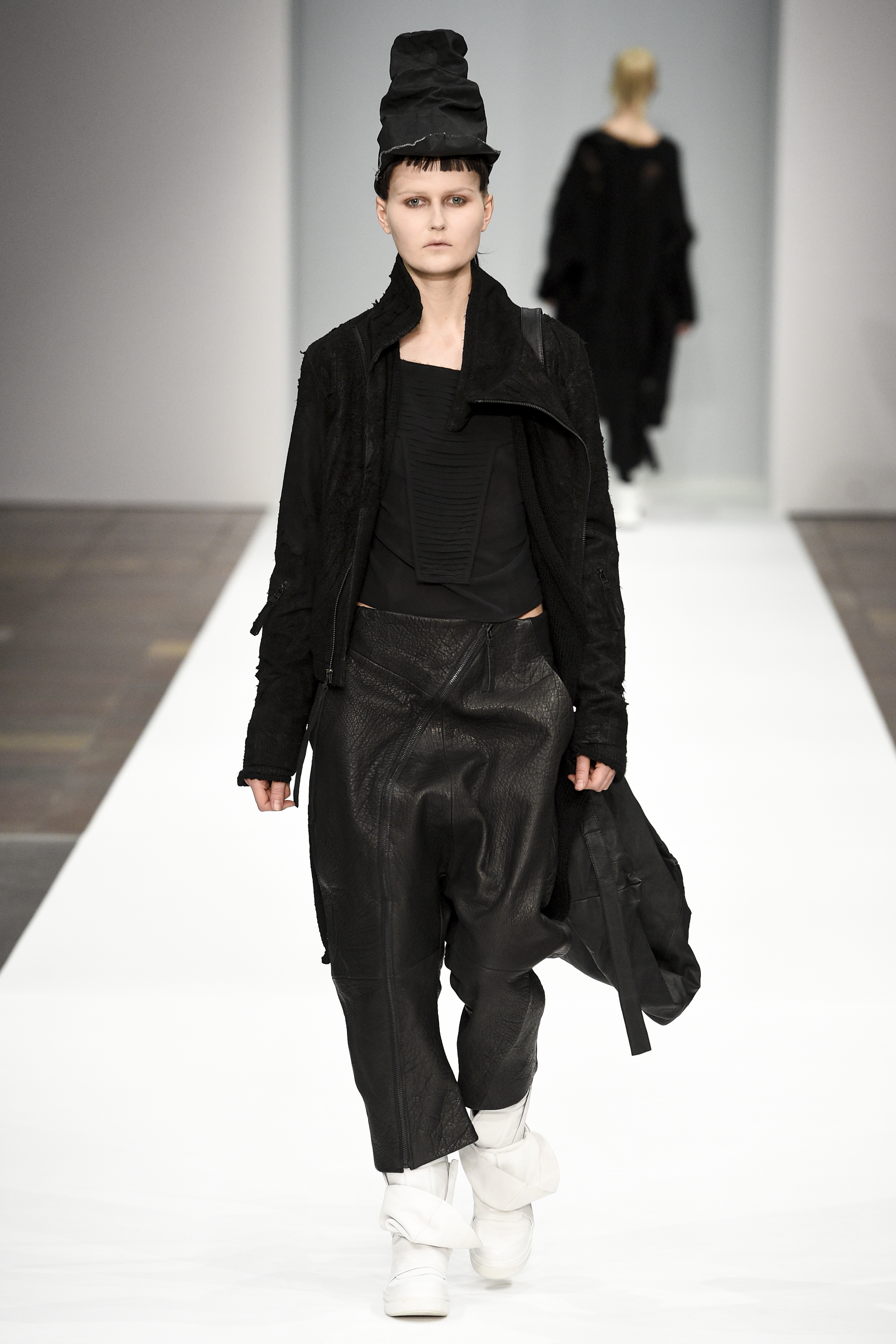 Pictures: Copenhagen Fashion Week Press